Hermine erzählt über ihr freiwilliges Jahr im Mädchenzentrum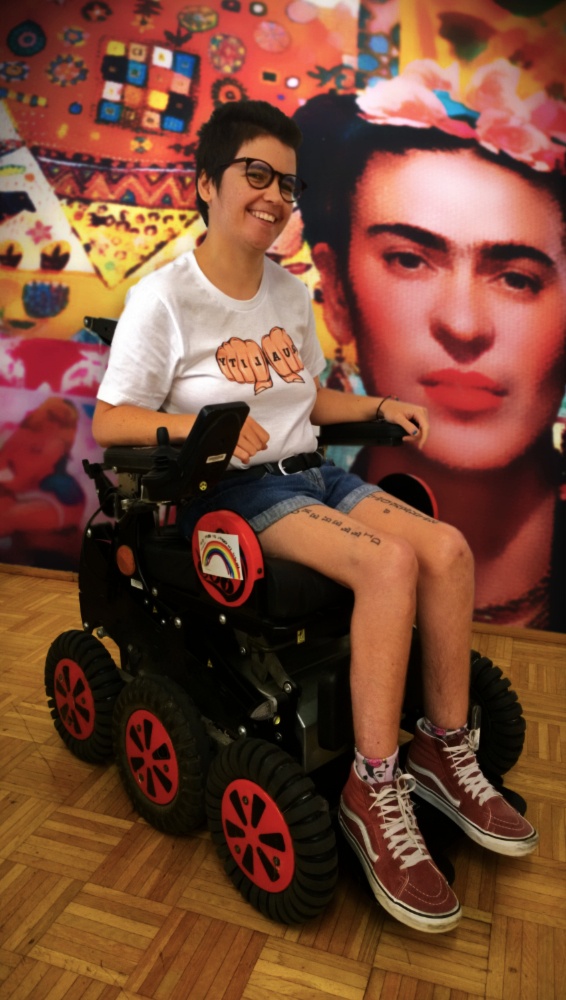 My name is Hermine. I'm 27 years old, I'm from France and I'm doing my ESC (European Solidarity Corps) project at Mädchenzentrum Klagenfurt. I wanted to go back to living abroad after four months in the UK so I searched for an ESC project with no specific country in mind and found this one really interesting as helping other girls and sisterhood are things that really resonate with me.
I wanted to be helpful and useful and I thought this project would be the perfect way to do it. Indeed, Mädchenzentrum is a girl centre who welcomes and helps young women with difficult backgrounds.
As a volunteer the first months were mostly observation and taking part in the activities like painting or cooking classes. I was also working on a short film we made to present the centre. More recently I've been working on the organisation of a film club. I made the promotional poster.
I also help the girls with their English homework. And my next project is to have my own poetry workshop with the girls.

zurück